FREE shipping on orders over $70!
Introducing our HelloAmino Milk Frother: Elevate your daily protein tea latte and beverage experience to new heights with our state-of-the-art Milk Frother. With a powerful motor and precision design, it swiftly turns hot or cold milk into a velvety, creamy foam, elevating your protein lattes and hot chocolates to a new level of indulgence.

Operating our HelloAmino Milk Frother is a breeze with its one-touch, 2 speed functionality. The ergonomic handle and stainless steel construction ensure durability and easy maintenance, while the compact design fits seamlessly on any countertop. Cleaning is effortless thanks to the detachable whisk.
But our frother's versatility extends beyond lattes! Impress your guests by using it to froth milk for desserts, sauces, or cocktails, adding a touch of elegance to every culinary creation. With our Milk Frother, the art of frothing is now within reach for anyone who appreciates a perfectly frothed beverage or culinary masterpiece. Elevate your daily rituals and savour the luxury of café-quality frothed milk with our HelloAmino Milk Frother.
Use our HelloAmino Mini Frother to perfectly blend our Protein Lattes or Hot Cocoa.
2 speeds
2 whisk heads
Rechargeable
Easy to clean
Purchase With Confidence
Regular price
Sale price
$19.00 USD
Unit price
per
Sale
Coming Soon!
Share With a Friend
View full details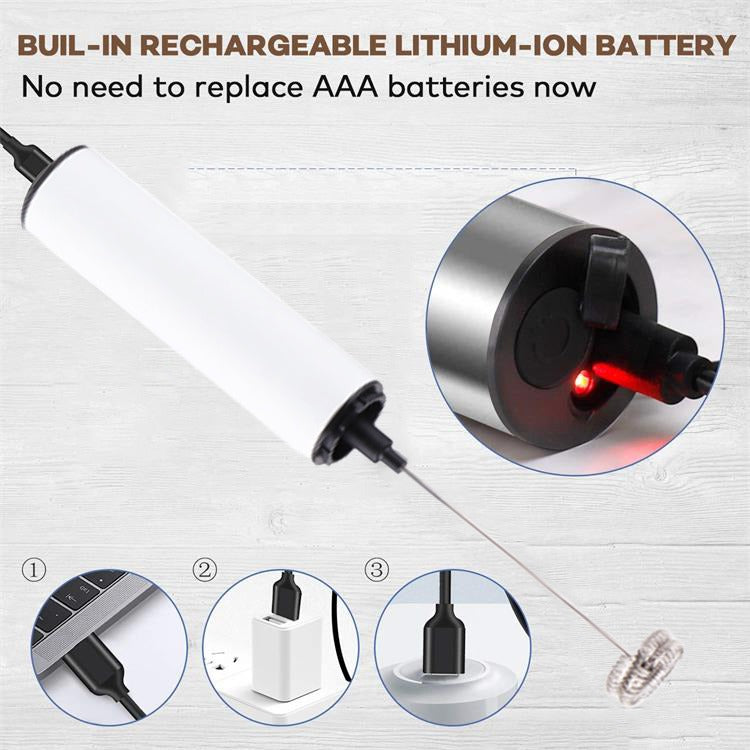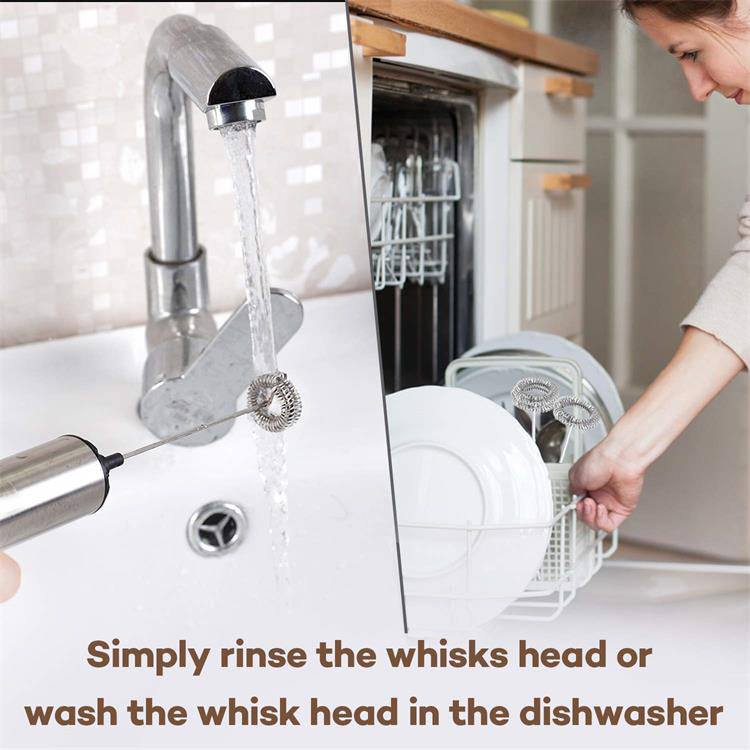 Our Guarantee
After buying and trying many of our competitors' products we are confident that our HelloAmino Protein Baking & Beverage Mixes are superior not only in general taste & texture but in protein quality & quantity.
If you don't believe that our gluten-free, protein products are head and shoulders above our competition, simply contact us and we will refund your money*.
Standing proudly behind our products,
Aelie & Mclain
Founders & Owners of HelloAmino
*Proof of purchase required.
Move my new frother
Great frother for mixing the protein hot chocolate and protein tea latte. Also all my other drinks at home regular latte. Great quality too
Ways To Save
Imagine never skipping breakfast again because you don't have time or anything quick to eat in the house. Our subscription plans not only save you money, but they ensure you never run out of your favourite high protein solutions with HelloAmino! There's absolutely NO RISK and all the benefits: