FREE shipping on orders over $70!
Description

Indulge in the perfect blend of wellness and flavour with our Chai Tea Protein Latte Mix. Crafted to satisfy your taste buds while keeping you energized, this delightful concoction is a true treat for your senses.

Our Chai Tea Protein Latte Mix is a harmonious fusion of premium, organic chai spices and high-quality whey isolate, creating a delicious and nutritious beverage that's perfect for any time of the day. Each sip offers the warmth and complexity of traditional chai tea, along with the added benefits of 26 grams* of protein to support your active lifestyle.

Packed with essential amino acids, this mix is a great post-workout option to help your muscles recover and thrive. Plus, it's an excellent source of sustained energy, keeping you focused and alert throughout your day.

Whether you're looking for a quick breakfast solution, a midday pick-me-up, or a cozy evening drink, our Chai Tea Protein Latte Mix is the answer. Experience the rich, aromatic flavours and the health benefits it brings to your routine.

Treat yourself to a taste of wellness and order your Chai Tea Protein Latte Mix today. Elevate your tea-drinking experience with every sip!

Makes 12 hot or 9 iced protein lattes.

*when prepared 2% milk
Prepared Macronutrients

Per one cup prepared

With 2% Milk:

Calories: 200
Fat: 5 g
Carbohydrate: 12 g
Protein: 26 g

With Unsweetened Almond Milk:

Calories: 100
Fat: 3 g
Carbohydrate: 1 g
Protein: 19 g
Protein Latte FAQ

What do I need to make tea lattes?

For our latte mixes you will need milk or an unsweetened almond/oat milk. 

Is a milk frother required?

While we do recommend our amazing HelloAmino Mini Frother for a superior creamy texture it's not absolutely necessary. You can blend it together using a whisk instead.

How much caffeine do they contain?

Our organic black tea has approximately 47 mg of caffeine per cup. This is much lower than coffee at 95mg per cup and there's no caffeine in our Golden Milk Protein Latte Mix.

Why did my latte curdle?

Do not boil your milk or use boiling hot water as this can break the protein in the same way milk will curdle if you heat it too much.

Can the lattes be made cold?

Of course! Add 1 cup of milk of choice and 3-4 tbsp of latte mix to a large glass or protein shaker. Mix using our HelloAmino Mini Frother or shake until smooth and creamy. Fill a large glass with ice, pour over and stir well. Enjoy!

I find the flavour too strong or too thick, what can I do?

Every palate is different! You can simply add a little more milk or a little less mix. Adjust to suit your taste - no wrong way here!

Why is my latte a little grainy?

You may experience a grainy texture from time to time and it would be the spices you are noticing. Since we use real, organic, ground spices instead of flavourings, the larger particles don't completely dissolve in the milk.

What is the expiry date?

We include a date packaged on, on the side of the pouch. Our teal lattes are good for two years from that date but they won't last that long in your pantry!
Regular price
Sale price
$19.00 USD
Unit price
per
Sale
Sorry, we've sold out!
Share With a Friend
View full details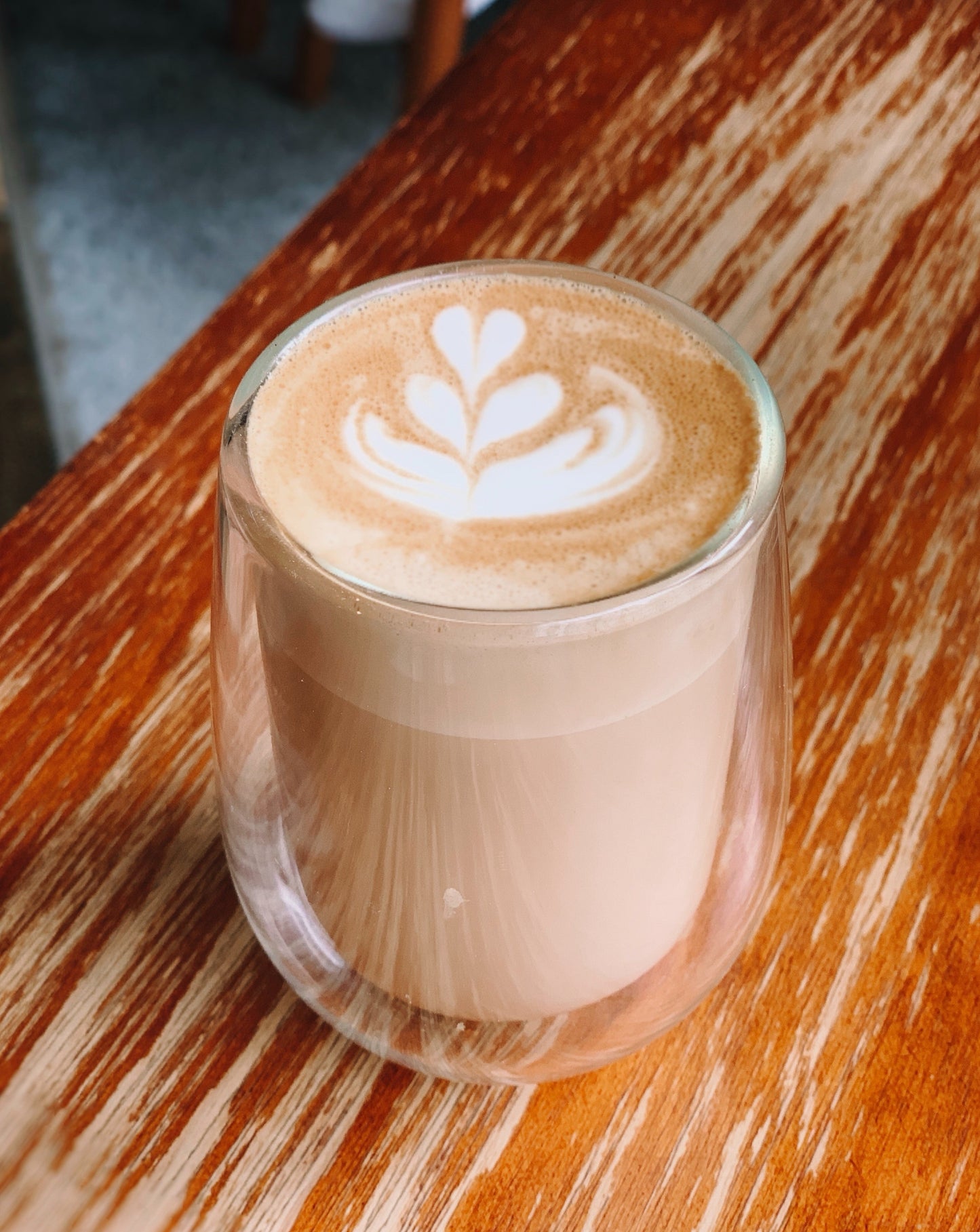 YUMMY!!!
This drink is sooo good! The chi taste is amazing so I can treat myself and still get some protein in! ☺️🥹
Makes the perfect after supper drink
Perfect if my dinner didn't quite meet my protein needs, this works as an after dinner treat
Great Product!
Love this drink mix iced or hot! Such an easy and tasty way to get more protein in a day.
Yum!
100% recommend. Perfectly balanced, creamy chai! Combined with cream & water for a practically zero carb latte, can't go wrong.
Delicious
I'm honestly blown away by these products. The chai is beautifully spiced everything you could want.
super good, not too sweet, not chalky, and little bit of a spicy kick
Best news ever! Thank you for reviewing, we're so happy you're enjoying our chai - Aelie
Perfection
Perfect balance of sweet and spice
Thank you for writing this review. We're so happy to hear that you enjoyed our Chai Tea Protein Latte Mix. We strive to create the perfect balance of sweet and spice and we're glad to hear that you think we succeeded. - Mclain
Protein Chai Tea Latte is a marvel.
Bought my first package of this excellent protein Chai Latte this weekend. I love the spice level in the Chai and the beautiful way it incorporated into my almond milk. Perfect afternoon snack after a busy day. I also made it into a dirty Chai with a shot of espresso in the blend. So satisfying. Loving the product.
Thank you for the glowing review Gwen! we love to hear how much our customers are enjoying our products! - Aelie
Amazing!
I bought a sample pack not long ago and I was so pleased with my decision! This chai is not too spicy and creates the most creamy latte! Can't wait to order more
Thanks for the review! We're so glad you enjoyed our chai tea protein latte mix Sarah! - Aelie
Best Chai
I highly recommend this chai mix to anyone who likes chai!! So easy to mix up quickly in the morning and tastes amazing. It is part of my morning routine now and I love it!!
We're glad you enjoy our Protein Chai Latte mix and that it helps make your mornings easier. Thanks for taking the time to leave us a review we appreciate it. - Mclain
Ways To Save
Imagine never skipping breakfast again because you don't have time or anything quick to eat in the house. Our subscription plans not only save you money, but they ensure you never run out of your favourite high protein solutions with HelloAmino! There's absolutely NO RISK and all the benefits: